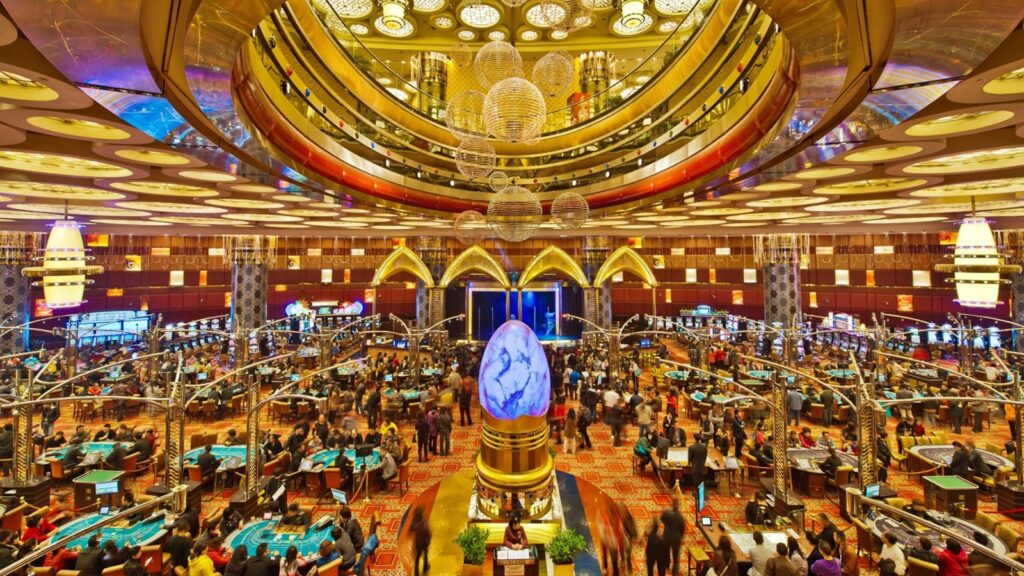 The gaming industry has been contributing the majority of Macau's fiscal revenue. After China's pandemic prevention and control was lifted, Macau's gaming, tourism and related industries have seen significant recovery and growth in the past several months.
It was reported that the Macau government had collected a total of MOP$26.8 billion (US$3.33 billion) tax revenue from the gaming industry in the first half year of 2023, which was a 107% increase on the data of the same period last year. Gaming Inspection and Coordination Bureau reported a MOP$15.57 billion (US$1.93 billion) industry-wide GGR in May and MOP$15.21 billion (US$1.88 billion) in June separately. The increase in gaming tax revenue and gross gaming revenue demonstrates the ongoing recovery of the gaming industry in Macau.
Macau's gaming industry hit a new post-pandemic high in July, with GGR reaching MOP$16.66 billion (US$2.06 billion). The Gaming Inspection and Coordination Bureau (DICJ) reported that the July result was more than 40 times higher than last year and was 9.6% higher than June. However, it was still lower than data of the same period in 2019, which was recorded as MOP$24.45 billion (US$3.03 billion). Macau's GGR is MOP$96.80 billion (US$12.0 billion) for the first seven months of 2023, recording a 263% YOY growth rate. But it is only 56% of the MOP$173.96 billion (US$21.6 billion) from the same period in 2019.
Looking at other related industries of Macau, the hotel industry and the aviation industry have also witnessed strong growth and recovery. The Macao Government Tourism Office (MGTO) released data that showed that the occupancy rate of Macau's hotels increased to 82.0% in the first six months of 2023, an increase of 41.8 percentage points from the 40.2% occupancy rate during the same time last year. Occupancy in 5-star hotels was 81.7% for the first six months of 2023, followed by 77.4% in 4-star hotels and 88.7 % in 3-star hotels.
Not only the hotel occupancy rate but also the hotel room rates had risen significantly in 1H2, which grew by 58.2% compared with the previous year's MOP$1,247 (US$155). The average room rate of 5-star hotels had increased by 49.1% to MOP$1,409 (US$175), 4-star hotels had increased by 118% to MOP$937 (US$116) and 3-star hotels had increased by 86.5% to MOP$938 (US$117).
According to Macau International Airport (MIA), the passenger volume for the first half of 2023 exceeded 1.95 million, which was a 225% YOY increase over the first half of 2022. However, it was still only 41% of the passenger volume during the same period in 2019 with 4.72 million passengers and more than 77,000 flights. As the local gaming and tourism industries gradually recover, the airport passenger volume is increasing steadily.
Located in Shenzhen, China, Macau is the core regional market for Top One Tech in Asia. Top One Tech has supplied our customers in Macau with touch displays for their slot machines and other related metal accessories. We can provide customers with the customization and production of touch monitors, touch screens, and touch all-in-one computers on gaming machines that can be placed in casinos, hotels, etc. At the same time, we also provide customization and production of metal accessories and metal cabinets on game machines.